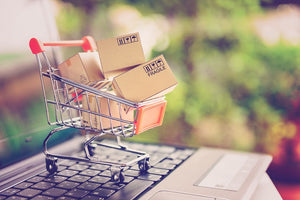 Retail Basics Training Program
The Retail Basics Training Program is a self-directed, easy to use online tool that allows users to take all eight of Retail Basics modules at their own pace, any time of day.

Retail Basics Training Program helps individuals develop customer service, sales and leadership skills which are crucial for in-store retail associates and managers.  These core skills help retail employees become more productive, valued and rewarded in their employment, which in turn provides better in-store performance.  Each course is offered on a stand-alone basis, the individual courses complement one another, and the complete series offers a well-rounded training in retail customer service, sales and human resources.

Modules include
Keeping the Customer Satisfied
Topics include: Knowing Your Customer, Determining Their Needs, Meeting Their Needs, First Impressions, Building Relationships, Store Appearance, Product Displays & Signage, Employee Interaction
Managing Difficult Situations
Topics include: Communications Breakdown, Perception Problems, Lack of Knowledge/Understanding, Listening Skills, Personality Profiles, Communicating with Other People, The Energy of Emotions, Identifying Complaints or Problems, and Problem-Solving Skills
Basic Selling Skills
Topics include: Selling Cycle, Moments of Truth, Expecting a Sale, the Approach, The Sales Process, The Close, Add-Ons & Cross Promotions and Maintaining the Relationship
Psychology of Selling
Topics include: Understands Yourself, Understanding Your Customers, Communication Psychology- Buying Signals and Non-Verbal Communication
Secrets to Increased Sales
Topics include: Three Methods to Increase Sales, Knowing the Products, Selling the Features and Benefit, To Sell Is to Serve, Sales Opportunities, and "Closing the SALE" Method
Management Leadership
Topics include: The Three C's of Leadership, Becoming an Effective Coach, Communication for Leaders and Compassion – the Human Side of Leadership
Building a Team Environment
Topics Include: How Teams Work, Communication with the Team, Leading the Team and Motivating the Team.
RCC members receive a 20% discount - Call 1-888-373-8245 to receive your RCC discount code