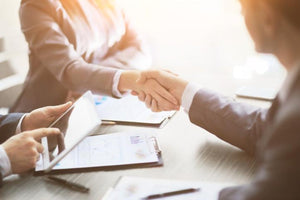 This is online employee development course is designed to help individuals working in the industry to become more effective Store manager. 

Professionalism: This module teaches the finer points of acting professionally, working ethically and managing time effectively.
Communication:

 

This module teaches active listening, writing and other communication strategies that are essential to first level managers in their day-to-day work.
Leadership: Leaders are made, not born. This module helps first level managers develop a vision that excites and motivates others.
Human Resources: Successful retailers understand that their success depends largely on their abilities to attract, develop and retain quality people. This module will help them obtain these critical HR skills.
Operations: This module focuses on behind-the-scenes activities that ensure sales associates are successful on the floor. Topics include workplace safety, inventory management and loss prevention.
Marketing: The goal of marketing is to attract new customers by promising and delivering superior value, and to keep current customers by satisfying their needs. This module focuses on key marketing skills such as marketing information, promotions and community relations.
Sales: This module teaches how to make sales, and how to motivate a sales team to meet and exceed sales goals.
Customer Service: This module examines the sales cycle: from providing in-store customer service, to initiating and closing the sale, and providing after-sales service. Also examined are ways to evaluate and improve customer service and satisfaction levels.
Administration: Effective administrative skills allow first level managers to improve productivity and customer service. Topics covered in this module include payroll, complying with legislation and contracts.
Planning: Planning skills are a critical factor in achieving business success. This module describes budget and business planning, competitive research and product mix.
The course includes online learning modules, learning resources, online and on-the-job assessments, online activities and interactive support.
RCC Members receive a 20% Discount