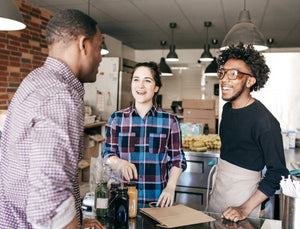 Certified Retail Sales Associate Online Course

This three month online employee development course is designed to help individuals working in the retail industry to be effective retail sales associates.

Topics covered include:
You, The Professional: This module teaches the finer points of acting and dressing professionally, and working in a team with others.
The Customer: Customer service and sales go hand-in-hand. This module leads students through the sales cycle: providing in-store customer service, making the sale, closing the sale, and providing after-sales service.
The Store and Its Products: This module explains how sales associates can expand their traditional roles and contribute to the monitoring and managing of inventory.   As well, this module teaches sales associates how to boost sales by improving the store appearance. Special attention is paid to maintaining stock and product displays.
Company Asset Protection and Workplace Safety: Sales associates have an important part to play in loss prevention. This module describes how sales associates can identify security threats and prevent loss.
The course includes online learning modules, learning resources,, online and on-the-job assessments, online activities and interactive support.
RCC Members receive a 20% Discount.